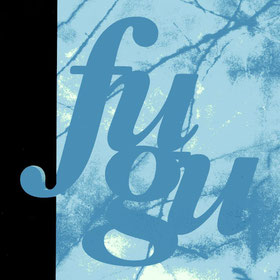 Our last copy of Fugu single (frosty 11, 1995) is sold and gone yesterday, within 2 hours of Mehdi of Fugu himself shared the Sugarfrost shop post on Facebook. This makes the remaining Sugarfrost releases in stock just 8 out of 16 (including a few other near-soldout), we're on to the second half...
We have pressed 500 of this Fugu single. However, there was a trouble with the sleeve printing and possibly also the pressing (I can't recall exact details, I'm afraid), resulting a lot less went to distribution, making this a rare release from the beginning. 
This is a treasure of a record for us, proudly different, honoured to have ours being his debut single. Read more about this release here.