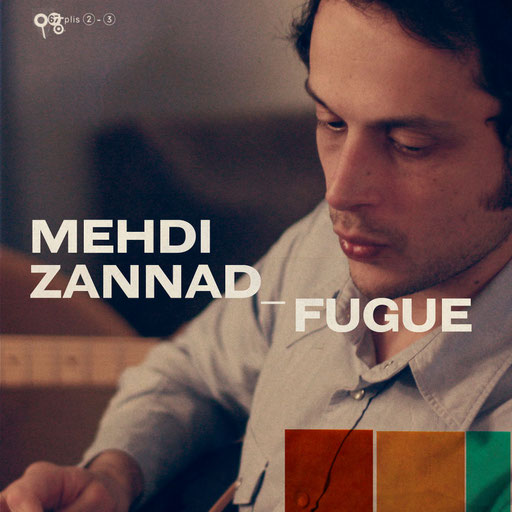 1993 was an Erasmus-wasted year in Newcastle-Upon-Tyne, not doing much at the architecture school, but dreaming about music and making demos on my own. That year I discovered Big Star, Spoonfed Hybrid, the Beach Boys' "'Till I Die" and "the Smile sessions bootleg" in a shop called "Pet Sounds". I guess I was in a Wilson-like melancholic state of mind.
It changed when I got a letter from Sugarfrost, who wanted me to come down to Liverpool to record a 7". The first feeling I had, was that at last I could speak to like-minded people, and that I did find at last what I was seeking for in Britain, it was so exciting!
At their home, they picked up a song from Harper's Bizarre - a band I had never heard of - called "Witchi Tai To", Akiko saying that it sounded a bit like me. I was in awe : this was the music I wanted to do. Then, incidentally, in a compilation album I chose "Turn-down Day"  by the Cyrkle - another shock. And the album ended with "Just Beyond Your Smile" byRoger Nichols & the Small Circle of Friends. The funny thing is I built later a strong friendship with french band Tahiti 80, thanks to Roger Nichols and Cyrkle which were very defining in their early sound, probably the Japan connection.
But "Wichi Tai To" was still the most moving for me - because of the thin vocal line, the harmonies and the repetition. I tried to emulate it with full orchestra with "Ondulations", on my first album.
In the Liverpool studio, Graeme Elston lent me his acoustic guitar and a bass and I ended up recording everything on my own with sound engineer Steve Cowell. This was really fun, ideas were just pouring. I didn't want it to end. But Erasmus time was over and I went back to France.
After the first Fugu 7" release, it took me almost 2 years to do another recording, but by then I had more clearly defined my music towards this happy-feeling harmony thing. I made connection with Stereolab and Sean O'Hagan the following year I spent in London, then did a few 7" and a mini album on various small indie labels (Semantic, Escalator, Groovy Moogy, Elefant, Amberley).
In 2000 I signed a deal with Minty Fresh and my first album "Fugu 1" was released. It was strings, brass and vocal harmonies all over the place and it had a satisfying success in Japan, US, UK and France.
In 2005, I teamed up with Tahiti 80 to record my 2nd album "As Found" - which was more like an early 70's FM power-pop orientated disc.
My last record was released last year and is a new carrier twist : it is in my native language, french, and under my usual name, Mehdi Zannad. It is called " Fugue", which means "to break away".
I always kept these memories as a moment when possibilities opened up magically, when it started to all make sense.
I'll never be grateful enough for that. Thanks John and Akiko!
Mehdi Zannad
my websites :
www.fugumusic.com
www.mehdizannad.fr
All albums available on iTunes / Amazon.
"Mehdi Zannad - Fugue" is also available on vinyl, directly from the label:www.thirdsiderecords.net
---